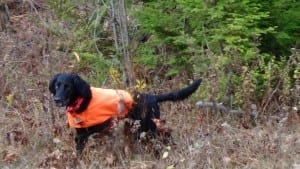 Jerry Richardson is a Master Maine Guide who also was born and raised in Downeast Maine. He has extensive experience in both bow and firearms hunting as well as hunting for grouse over pointing and flushing dogs.
Theresa Richardson is the most important part of our team. Along with part of the bookkeeping duties, she is our "head cook and bottle washer", who plans and coordinates all our "shore lunches".
In Memory – John Rogers was a Master Maine Guide and licensed Coast Guard Captain who was born and raised in Downeast Maine. He was a certified State of Maine bow hunting and firearms instructor, who enjoyed introducing young people to the traditional outdoor sports of our Maine heritage. His passion was fly fishing and fly tying which he had pursued for over 30 years.